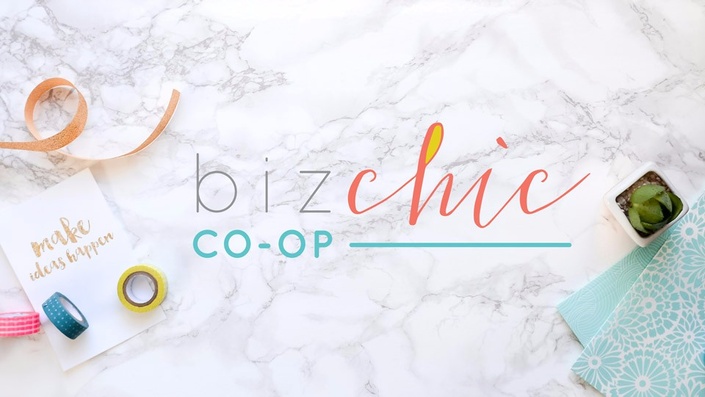 Biz Chic Co-op
Turn your side hustle into a soul-fulfilling, goal-crushing, successful-as-hell creative business.
Picture this:
You're the boss behind a sleek, shiny business whose every aspect runs like a dream.
You're well rested, dahling, and you feel great! You know exactly where you're going with your business and what you need to get there. You have the tools you need to grow, and the skills to keep the process efficient, not exhausting. You are Nama-stay-ing right on track.
You're in on a big, awesome secret: you don't have to know everything, you just have to know the right things. And you do! You're all over implementing simple, sensible systems that keep things going where you want them to go and growing how you want them to grow.
You know it doesn't take superhuman skills to turn a profit, it just takes access to the roadmap you need to show you how to work smarter, instead of harder.
Wish this were you?
Well, you're in the right place! We're here to tell you: it doesn't have to be so hard. It's all about taking tiny steps that lead to big results. It's about putting simple and efficient systems in place to turn your business into a lean, mean fighting machine. It's about implementing methods that make money, without neglecting your soul. After all, that's why you got into this, isn't it? You were filled to the brim with soul-firing enthusiasm for your special thing, and we want you to get that feeling back. Don't start to hate your thing. We love your thing! We'll show you how to fill your days back up with passion and profit, without having to waste all those hours feeling like you'll never catch up.
How can you be so sure?
We went into the creative small business world like a lot of you – battling a whole lot of confusion, and seriously undervaluing our work. We learned as we went. But now, we're here to offer you the guidance we wish we'd had setting out. Once we wised up, employing the systems and strategies included in this membership helped us do things like: book $20,000 worth of clients in a month, get over 100,000 blog readers in 189 countries in less than a year, grow our own list of email subscribers by more than 1,000 people Every. Single. Month., plus loads of other amazing things (but we're not trying to take you on the Big Bad Train to BragTown). We've also seen amazing things from our members, like: direct sales via Instagram, the formation of premium collaborations, LIFE CHANGING organization, 1,250% follower growth in two weeks and way, way more.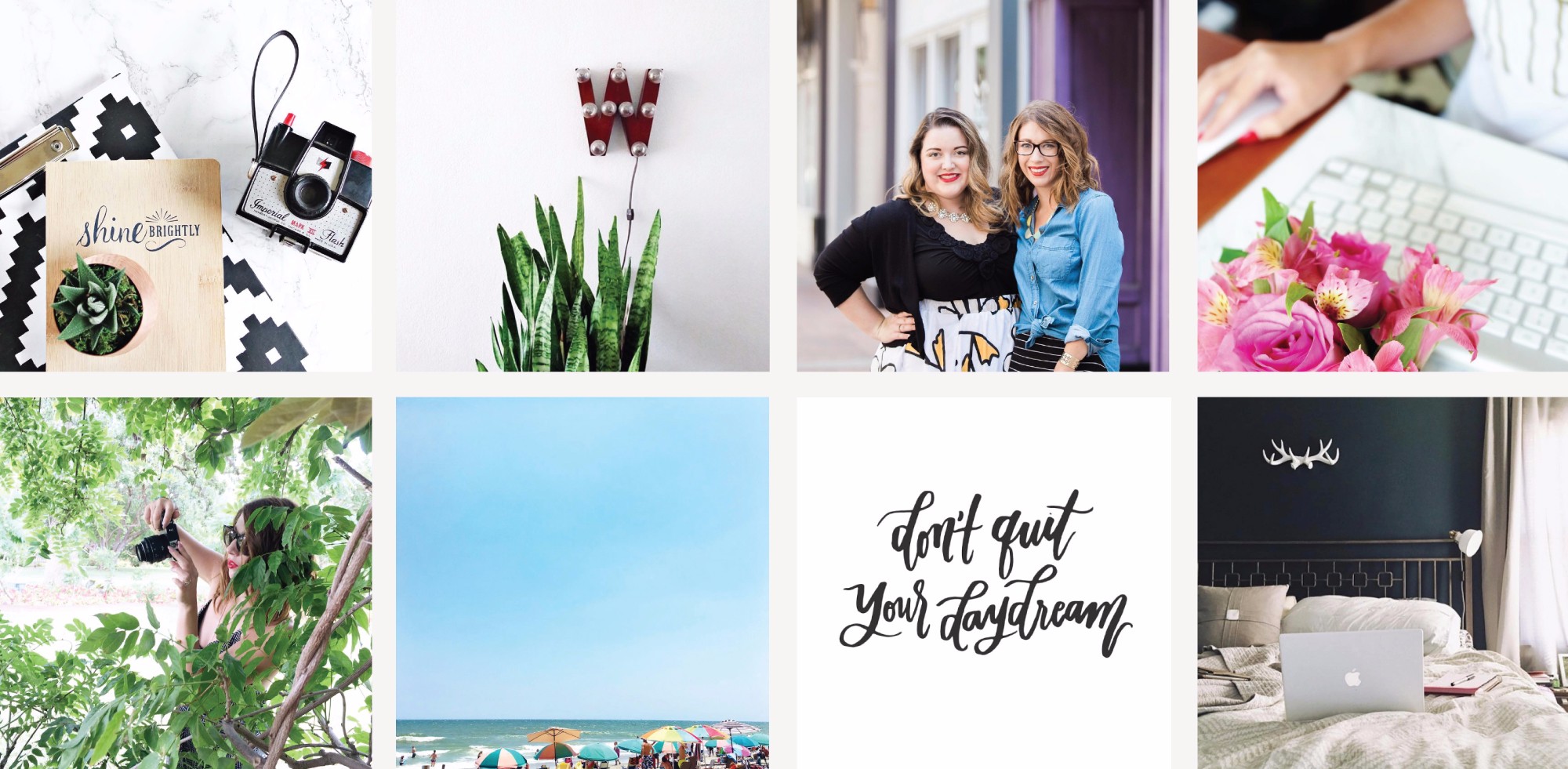 But, will this work for me?
Yes! If you are a:
blogger
artist
service provider
course creator
candlestick maker
who is willing to invest the time and effort into the exercises and materials in this course, then we made it just for you. But you will have to invest, if you hope to see the returns.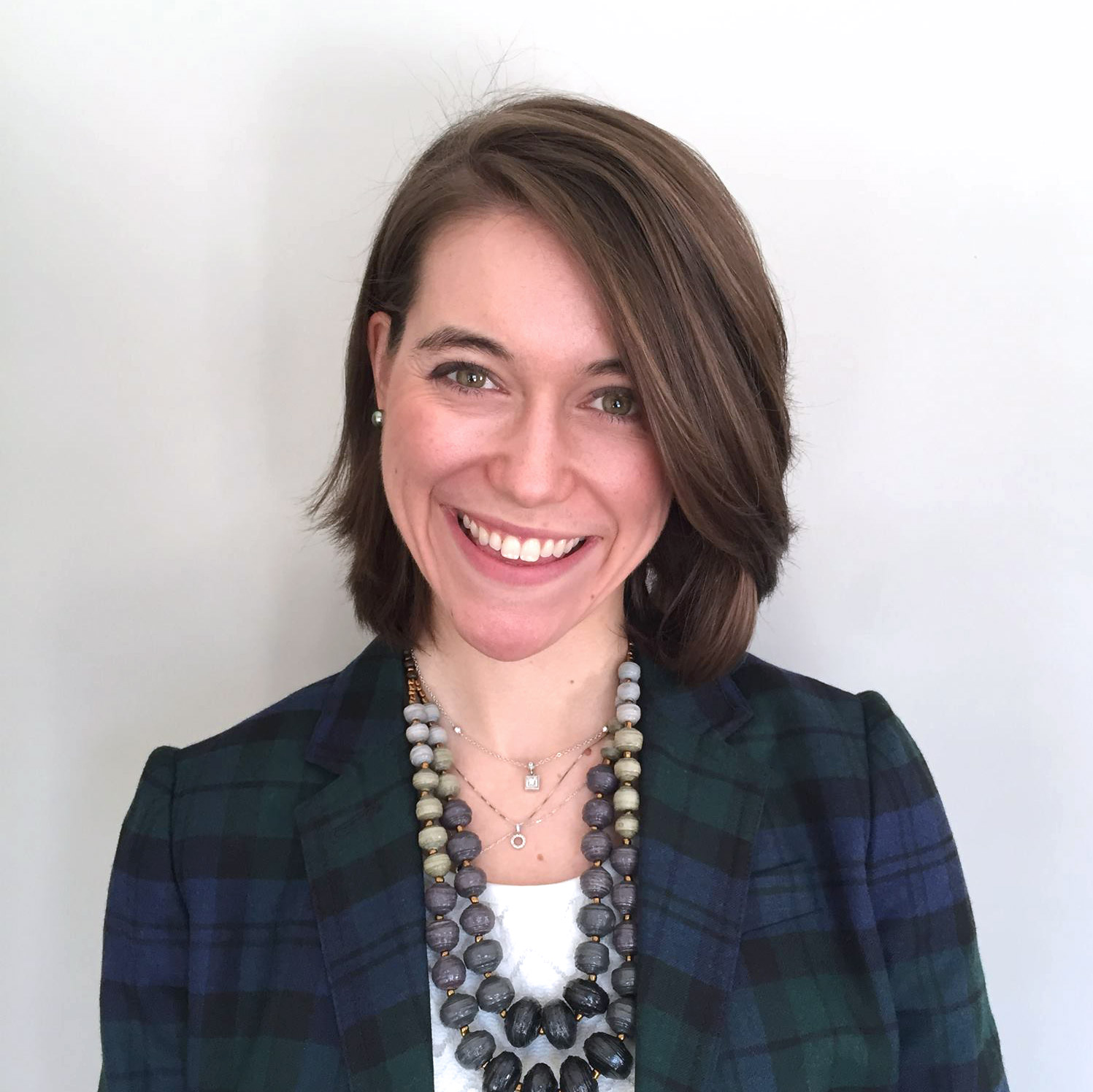 "You both have been such a motivation this past month for me and even my husband has said that he just sees a completely different energy and confidence in me regarding all things Sherbert Shop! I've started seeing myself as a real deal small business owner! Only a month using your materials and I feel like it's been a total game changer!"
- Hillary Alberta, Sherbert Shop, saw 20% growth in Instagram Following within one week of using the Instagram Timeline Worksheet
So what am I getting, here, anyway?
We're so glad you asked! We want to be absolutely clear: we have got the goods. And we want you to have them, too.
Nine guided, step-by-step biz growth oriented modules, set-up for you to go at your own pace.
The exact methods we use to grow our business: from our $750 month, to our first $20k month, after six months of learning and implementing small changes.
Ready-to-use worksheets, templates, swipe copy, extra mini-courses, EVERYTHING your biz needs.
DIY solutions so you can grow big time, without spending a bunch of extra money on things you don't need or aren't ready for.
Course Curriculum
Are You Ready?
Available in days
days after you enroll
Get Your Business in Gear
Available in days
days after you enroll
Grow Your Tribe on Social Media
Available in days
days after you enroll
I don't know if I can afford something this in-depth...
We bet you can! This membership is so budget friendly, and totally do-able. Look, we get it: you're just trying to get your biz off the ground, and you feel like every single penny is being pinched into oblivion, but These. Methods. Work. We only wish we'd had access to all of this info in one place when we were still finding our way. But, our pain is your gain, because, while we totally could be charging a whole lot more for all this amazing knowledge, we really, truly, want this membership to be available to as many people as possible. Why? Because we believe in you! We believe in your business. We believe in your big dreams. Sometimes, you just need a little kick in the pants, and some killer new methods, to set you on the road to clarity and success.
Your Instructors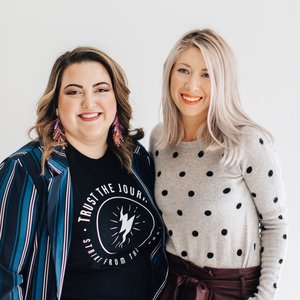 We like to call ourselves your biz renovators because we come in and make tweaks to the amazing foundation you've already built so you can scale in alignment. No matter where you're at in your biz journey we've got support for you.
Consider yourself home here at Boss Project. We help burnt out service providers simplify their systems so they can scale with ease. We've got happy and hustling students from all over the world who are both brand spankin' new and a little bit seasoned in their business. At Boss Project we strive to pivot the creative community from keepers of secrets to givers of tactics and strategies. When we unlock something (anything) we're ready to turn around and deliver it right to you so you can get to kicking business booty.
Because here's the beef:
We believe you have dreams that are worth achieving.

We believe you should wake up every day empowered to do and be your best.

We believe you can run a business totally in alignment and still reach your wild goals.

We believe you are 100% capable.

We want you to go after a business and life that you will love.
This system works. Period.
But only if you do. Are you ready to bust your butt and get things done? Then implementing these tools can absolutely, 100% make your goals happen. In fact, we hear great things about this membership all the time from amazingly talented, in-the-know biz owners. Here's just a taste of that incredible feedback: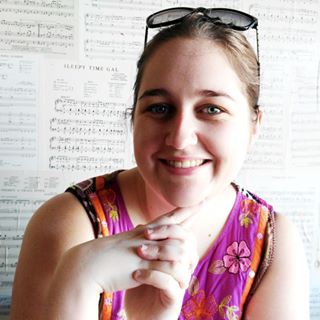 "You ladies understood what I wanted to achieve even better than I did! Better still, you gave me the tools and community to start my journey. I know there is always risk in being creativepreneur, but Biz Chic Co-op makes it so much easier. For such a small investment, I've set myself up for success. My anxiety is back to a manageable level, my husband has his happy wife back, and I am buzzing with excitement about what is to come."
- Kit Cronk, Ruby & Pearl Press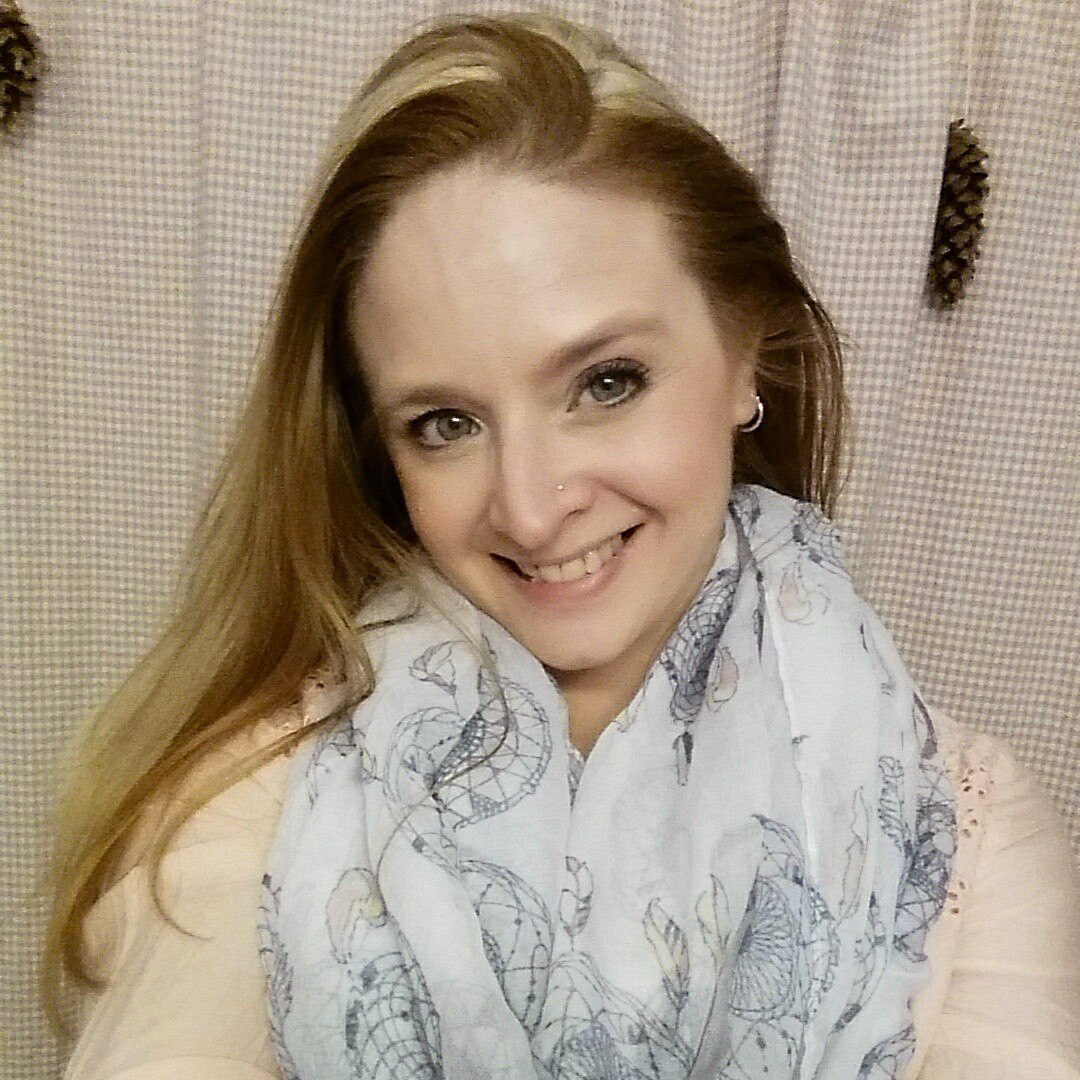 "I am light years further in my business because of all the things I've learned from y'all. It's been LIFE CHANGING to have everything organized like this. Keep up your magical awesomeness!"
- Jennifer Mather, Balance & Home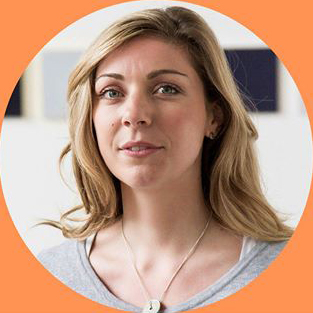 "I am READY to start sharing my ideas with more creative people! That's why I'm currently working my butt off following the fantastic advice in the Biz Chic Co-op to build my email lists... so much to do, but super excited."
- Jane Hayes, Jane Hayes Creative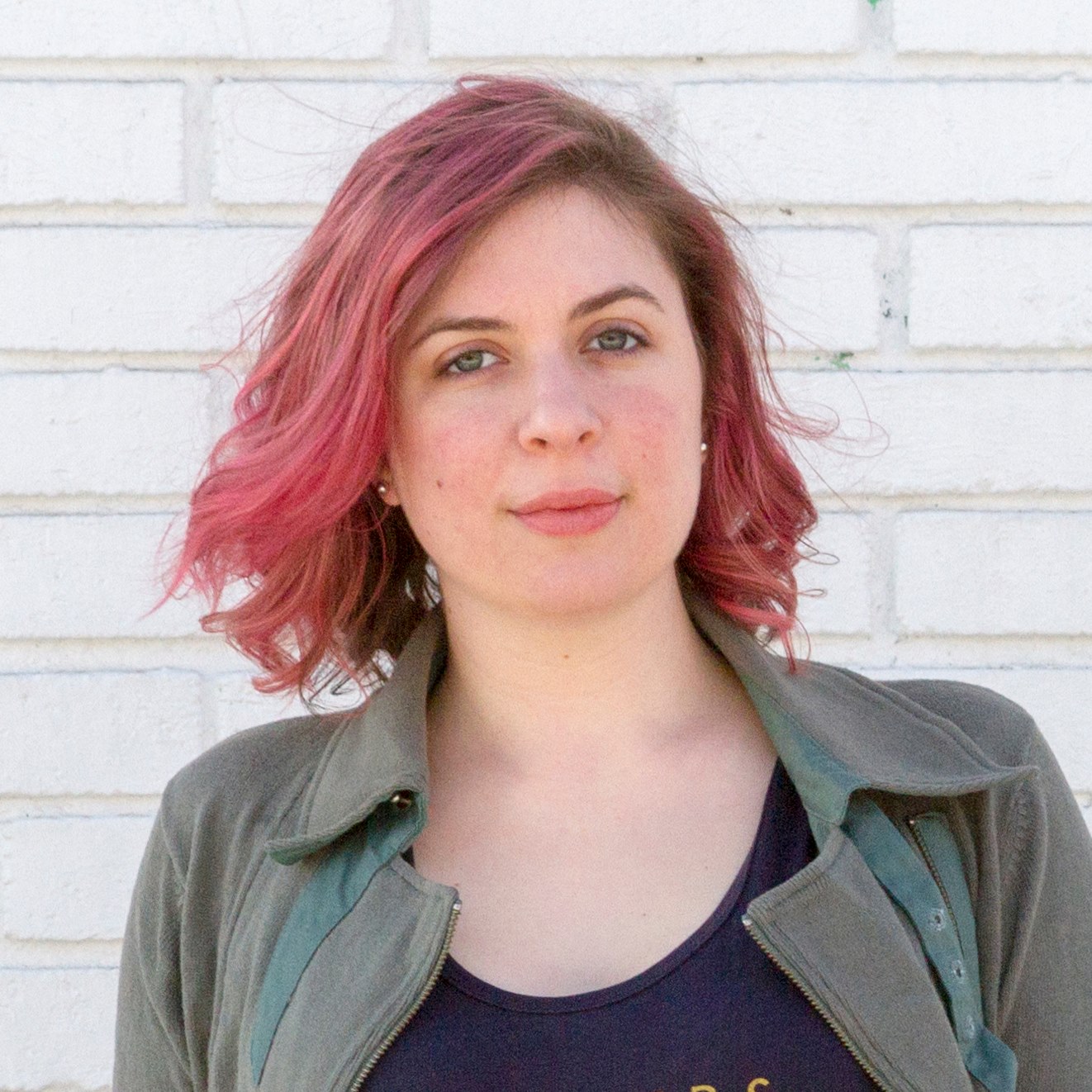 "This is the best membership I have ever enrolled in! Babes, you have to do this!"
- Jordan Ellis, Jordan Dene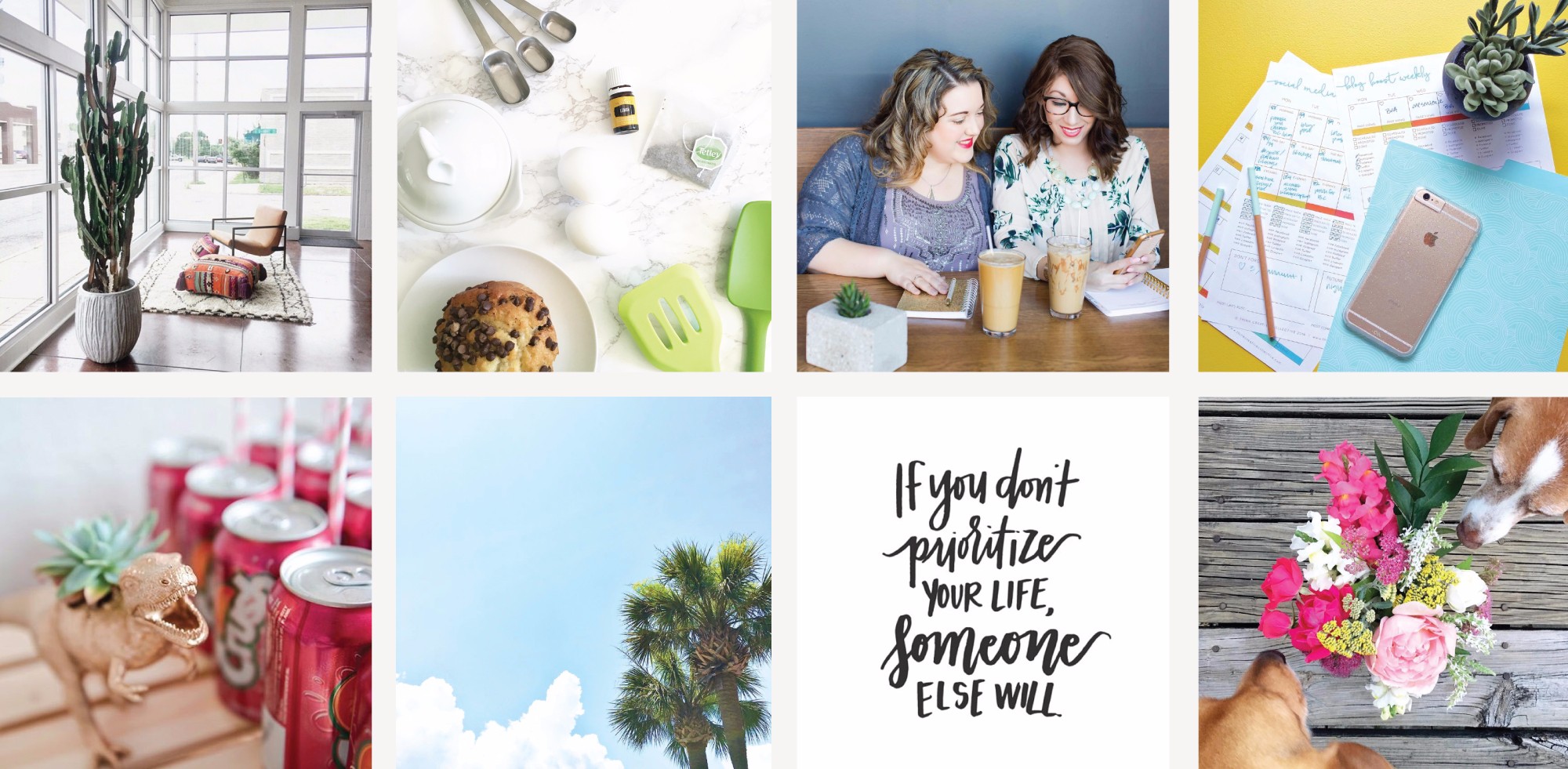 By becoming a member of the Biz Chic Co-op, you're joining the ranks of amazingly motivated creative entrepreneurs building their dream businesses and seeing results.
---
It's time
to tackle your goals.
to build a tribe of buyers who are so totally in sync with you.
to create the online presence you've been dreaming of.
to make profit from your passion, we're talking real dollar bills!
Only thirty minutes a day spent implementing the steps and strategies outlined in your membership, and you'll be on the road to major results. Can you handle thirty minutes a day? Of course you can handle thirty minutes a day; that's less than your average binge of "Gilmore Girls" (we see you)!
This is it: the only membership you need to help you gain clarity, growth and a whole other level of big time biz success. We can't wait to meet you inside. Now, let's get to work!
This course is closed for enrollment.
Frequently Asked Questions
What happens when you buy?
Step 1: Create an account (or login if you're already a Strategy Academy member) and enroll in the Biz Chic Co-op via credit or debit card. Step 2: You'll get immediate access to the course! We have a welcome module waiting for you so you can dive in with the right mindset from the beginning. Step 3: You'll receive a welcome email with login information so you can store and access it at anytime. We can't wait for you to jump in!
How long do I have access to the material?
How does lifetime access sound? After enrolling, you have unlimited access to this membership for as long as you like - across any and all devices you own.
I'm starting from scratch: no following, no website, nothing. Can I be successful with this course?
Yes! We'll lay the roadmap so that, from day one, you'll be filled with the confidence of knowing exactly what you're worth, what you'll charge and all the steps you need to take make those goals a reality. We've taught thousands of students all starting at different points in their business and we want you to be next!
I already have a profitable business - but I think it could be even better. Is this for me?
Hands down. We created content for people just like you! In fact we've already run seven profitable businesses, all while using these strategies to stretch our financial goals and achieve even greater results. Our motto is tweak and repeat. Nothing is ever perfect, but with enough testing and tweaking you can do whatever you set your heart and mind to.
Can I start the course at a later date?
Yes! By signing up today, you're getting lifetime access. So you can start, stop, pause and go whenever you are ready. You'll have access to this content 24/7/365 from any device.
What if I can't make all the live calls that are offered in the VIP coaching package?
We totally get that life happens. While we'll set the dates for the 4 calls when the majority of members will be available it's impossible to account for everyone's schedule. Luckily, we've decided to record all 4 calls and give you access to them for life (these are hugely valuable to come back to!). We're also giving you an opportunity to pre-submit your questions or comments before each call so we can address you even if you aren't there. If you've been on a webinar of ours you know how jam packed they are with knowledge bombs and us being open books so these calls will be no different. Expect business breakthroughs and a-ha moments galore!
What if I'm not happy with the membership?
We truly believe that our programs will do for you what superman does for Clark Kent. You know, take you from geek to chic. We do a little happy dance for every new member that joins the Biz Chic community (#CardioBurstsBaby!) because we know ... your biz is about to get it's shiz together and look super profesh in no time. We give you #AllTheGoods right as you enter. We don't ever hold back. And because we know you're serious about stepping things up in your business, we're unable to take back any or all used or unused course materials. We know if you implement, this stuff works. It's been proven time and time again.
How is this different from the Money Making Creative?
The Biz Chic Co-op is a comprehensive course built to cover many pillars of a successful online business. Inside Biz Chic we cover topics like blogging, email list growth, social media strategies, and more. The Money Making Creative is completely focused on the financial side of your business. That's where we dive into the psychology of buying and selling. Both are highly effective game changers for your small business.
Do I need to spend thousands of dollars on ads to create a profitable business?
Heck no. You DO NOT have to shell out $$$ at the beginning (or ever) to grow a profitable business. You don't need to feel behind or left out if you aren't running ads or paying to promote in any way. There are solid ways to build a grassroots foundation for this crazy dream you're after. Let's do it together! We've got DIY solutions so you can grow without spending a bunch of extra money on things you don't need or aren't ready for.
How do I know this will work for me?
This system has worked for us, our business, our clients and our students. We would be lying if we said it was easy. It takes time. It takes dedication. It takes follow through. We know you are capable, you just have to put your mind to it.
I hardly have any followers, can this really help me?
Absolutely! Whether you are starting at zero or already have attracted a crowd of like minded dreamies, this curriculum allows you to analyze, tweak and start seeing results exactly where you are. We'll give you the tools and the roadmap so you don't have to question your next move, and are fully prepared to take on the next challenge.
Do I need to know all this technical legal and accounting stuff? I just want to make and sell!
Heck to the freakin' yes. If we've said it once we've said it a thousand times: treat your business like a business. We don't just care about your growth today, but we care about your sustainability for tomorrow. In order for you to stand the test of time you've got to focus on some of the uptight, boring stuff. But, trust us, we had to make legal and accounting stuff pretty (have you met us?) so don't you fret.
Will this course continue to be updated? And will I get free access to future versions?
As updates are released and future versions are put out, you will continue to have unlimited and lifetime access. Pretty awesome, right?!
I'm already trying to do so many things, is this going to just become another nuisance?
We totally get that. You're in the space of working IN your business so much that you can't come up to work ON your business. Here's the thing: if you just continue to work IN your business (fulfilling orders, responding to clients, creating new products, etc) you'll always feel like you're spinning your wheels and getting nowhere. We're not asking for you to take a month off or stop doing anything else that's on your plate. We're just asking for 30 minutes a day of you working on strategic action steps FOR your business. So at first, yeah, it might be one of those things that you have to force yourself to work on. But once it starts making a difference you'll actually begin to feel lighter and more productive (which is bananas).